Landon Zachary Merrifield
Here's my lovely (and freakishly intelligent) niece Adaline holding her new baby brother. Landon was born yesterday, weighed in a 9 lbs. 1 ounce and was 21 inches long. Big healthy baby!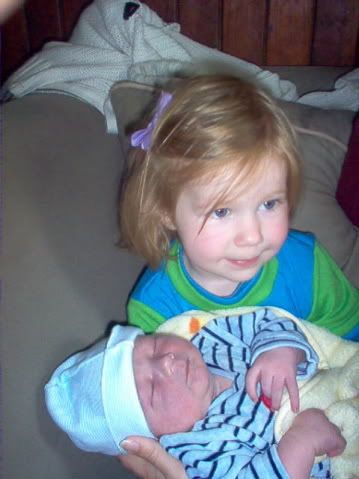 Compared to when we first caught a glimpse of him, he's come a long way!
Considering that he was born in the year of the
Golden Piggy
he's probably gonna be a successful rock star or an investment banker...