Sad Kermit: Rainbow Disconnection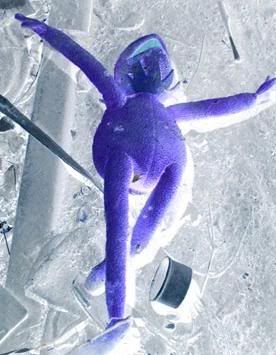 Funny as hell and so so wrong. I'll admit, I'm one of those folks who actually enjoyed
Meet the Feebles
.
To be quite honest,
Sad Kermit
does
NIN
's song "Hurt" great justice with his delicate warble-ly vox and heartfelt delivery, and dare I say, almost as good as Johnny Cash's rendition (laughs). Although, the disturbing image of him giving Rolwf a blowjob is forever burned into my dainty lady-like mind now. Fucking hell!
Please don't let your children watch this video:
I don't know who does the Kermit voice, but it's nearly dead on. Visit the website and listen to the other covers he does. I'm, of course, incredibly tickled that there are 2 NIN covers on there. You can even submit song requests and oh yes, don't forget to donate money!
Listen to:
"Rainbow Disconnection"
"Something I Can Never Have"
Visit:
Sad Kermit's Myspace
Sad Kermit's Website
Labels: Johnny Cash, nine inch nails, Rainbow Disconnection, Sad Kermit