Meet my new kitty, Etouffee
We picked up the beautiful flame point ragdoll from the Town Lake Animal shelter today. They say she's 2, but based on her build (and with what happened to Hippo...that kitty was NOT an adult when we got her as suggested by the SPCA) we think she's really a kitten. Her feet and ears are huge and most 2 year old cats don't only weigh 6 pounds.
She is so beautiful:
And she also knows how to snuggle with poor, trashed, exhausted me: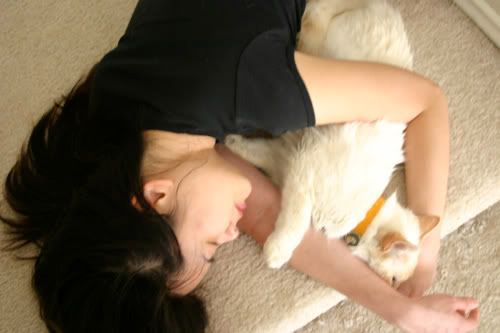 The crazy thing is that she's even MORE laid back than Hippo if you can believe that: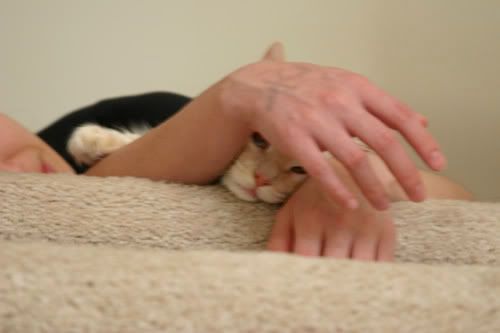 Eventually she's supposed to grow up to look like one of these beauties:
Or, she'll just get fat like Hippo did. Either way, I'm very happy with the new addition to the family.