a cbloom rant that I caught
I saw this on
Chuk Bloom's
blog a second ago and sprayed coffee from laughing so hard:
I can totally sympathize with the idea of going nuts and shooting people, but shooting a bunch of graduate students and professors is just insane. If you're going to rage at the world and take yourself out, take out some politicians, some CEO's, some lobbyists, some police, some models, some yuppies, some televangelists, something sensible!
Considering that Paris Hilton and co. has tried writing to Gov. Schwarzenegger asking for a
pardon
for her DWI charge, I whole heartedly agree.
The post was followed very quickly with this hate nugget:
If I was in elementary school and I saw a kid with one of those flight-attendant pull-behind suitcase/backpack things that all the yuppie kids have now - I would definitely beat them up.
There's a reason why this guy has garnered equal amounts of adoration and hatred over the years. Over a decade and kid's still funny as hell and frank.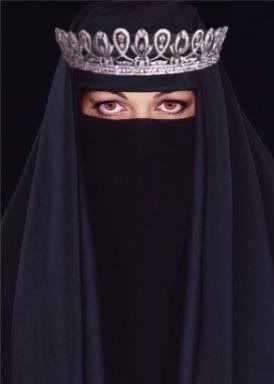 Speaking of frank, I saw my old compadres
Ginger and Blake
(fellow Nail head) over Mexican food this past weekend. We discussed their new life in Saudi Arabia at length. First of all I learned that a
burka
is a specific type of head dress--the ones where only your eyes peek through. Apparently because this is all the skin a lot of the women show, they do up their eyes as much as possible...it's kind of erotic actually. The
abayas
, as in the chemise dress worn underneath have evolved from shapeless sacks into slinky tight fitting dresses.
Along the same lines, lingerie and sex toys are really big in Saudi Arabia. No, you can't talk about sex, but they'll do their best to make sure you're having tons of it and grinding out children in the process. According to Ginger, the "rule" for married couples is to get pregnant 3 months after the wedding. *shuder* They also recounted this large placard announcing new "flavors" of lubricant for sale: "NOW IN MANGO, LIME and STRAWBERRY"
I could just see a kid thinking it was some kind of candy for sale..."Momma, I want some strawberry KY Jelly."