JBro: "Hippo Dances in the Rain"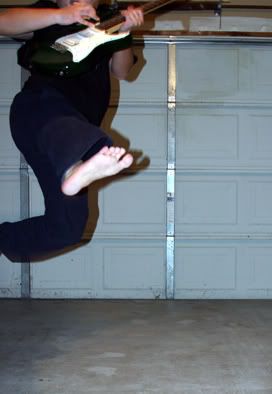 My brother
Johnny
(I call him JBro for short) has this amazing talent with coming up with songs on the fly. He's also good about creating beautiful or haunting melodies from mundane inspirations: dolphins,
salad dressing
and most recently, my cat. Granted,
Hippo
has been the subject of several songs over the years and even drove the last impromptu
"recording session"
with my bro and I.
Why?
...you might ask. Well, it's because we're all a silly bunch of folks, but to be honest, anything that exudes that amount of cuteness is worthy of more than one song.
But seriously, I think the guitar work here is quite good and surprisingly catchy. Add to that the lovely glockenspiel that my mom got him for Christmas ages ago and I think we have another classic on the way. If not, we've certainly created a great homage to my adorable cat.
Listen to:
"Hippo Dances in the Rain"
Visit:
Johnny's Myspace
Johnny's Blog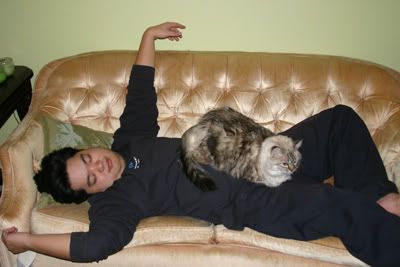 JBro with
Hippo
...my adorable half-Ragdoll half-Siamese chubby kitty, the inspiration for so many songs.
Labels: Hippo Song, JBro, Johnny Chang, Johnny Luck