The Alpha Conspiracy and Low Technicians: Forward Rewinding
There are few musicians who are capable of creating works that continue to unveil layers of complexity with each listen while managing to stay timeless. Alpha Conspiracy is one of those groups. In simpler words--I never get tired of this band. I've gushed about brainchild Andrew Sega's project
before
and featured them in
Adzuki Podcast #4
. Needless to say, any group that collaborates with them is worth checking out.
Forward Rewinding
is actually a split EP sharing space with another Austin based group, the
Low Technician
. Their electro-pop industrial infused sound pairs perfectly with the Alpha Conspiracy and after hearing this EP, I'm definitely looking forward to the Low Tech's next full length album.
Listen to (courtesy of the
Alpha Conspiracy
):
"Last Collection"
"Sunday Monday Morning"
(Low Technicians/Alpha Conspiracy mix featuring Joel Willard originally of
CTRL
)
Visit:
Alpha Conspiracy's Official Website
Low Technician's Myspace
Purchase Forward Rewinding from Amazon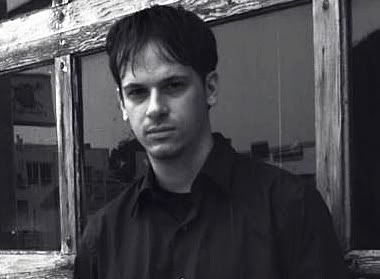 (Andrew Sega. Photo from
official website
)