Travis broke his nose
As
Sandy
put it so eloquently:
Just goes to show how unhealthy exercise is...
Yeah, so as the title indicates, my darling husband broke his schnoz this weekend. Basically he went for a header during soccer and missed. At the same time, some idiot from the other team decided to go for the ball as Travis's head was traveling in a direction close to this man's leg and well, you can imagine what happened....yet another trip to the ER due to soccer. I wish I was at the game so I could have kicked that guy's ass and then chew out the ref for not carding the other player. Apparently he didn't even come over and apologize or help when everyone else was frantically trying to stop the blood, providing ice, water, comfort, etc.
Can you believe that?
From the left: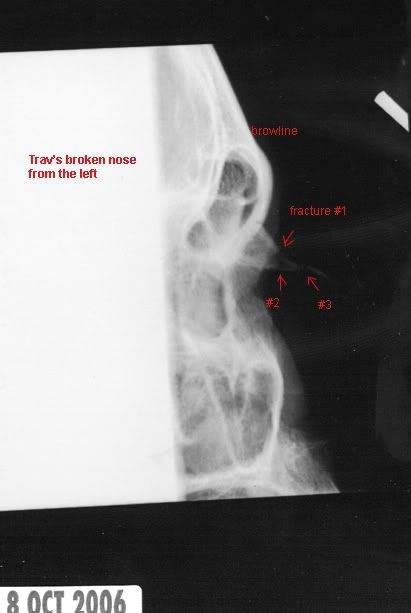 From the right: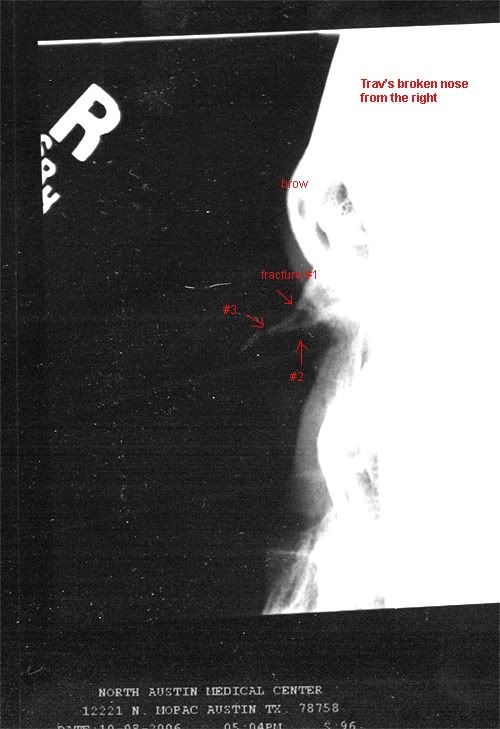 It's a little hard to see, but there are 3 distinct fractures where a chunk of the tip has broken off. What you can't see in the scans are the hairline fractures (3 or 4 of them radiating down to the anchor point of his nose).
What's more startling is the front view: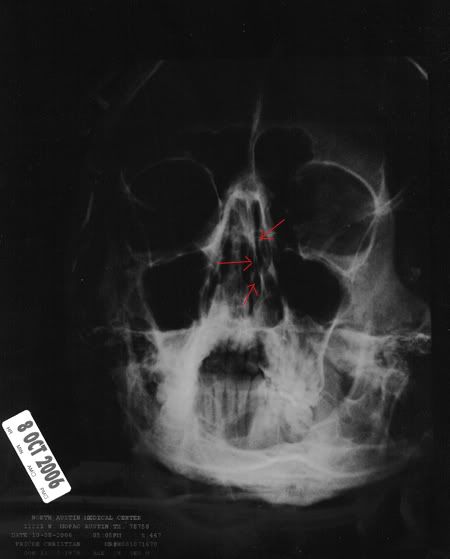 Oy! it is crooked (click on image for high resolution scan)and we were advised by the doctor in the ER to seek out a Ear, Nose and Throat specialist to ensure that it heals straight.
Course, being the guy that he is, Travis asked me to take pictures when the bleeding stopped (the rag was scarlet red on the field):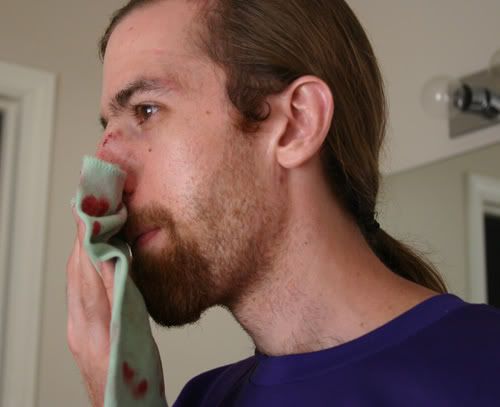 Sigh...I am none too pleased and needless to say, neither one of us slept too well last night. If Travis leaned his head forward, blood would dribble out. If he sneezed, it would REALLY start to bleed. Tilting his head back, the blood would drip into his throat. He was already nauseated due to the large amounts he swallowed.