soldier boy
One of my former student employees sent me pics of him in the army. I, of course, have mixed feelings about all this. I'm not keen on war, but at the same time, I understand signing up to serve one's country when you feel it's your calling or if you have no idea what to do after school.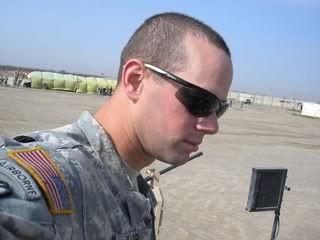 This one is damn cool:
Toting guns with the other boys:
Dear God, don't let him get shot. He's fucking smart and there are just too many morons in this world.