The Day Makers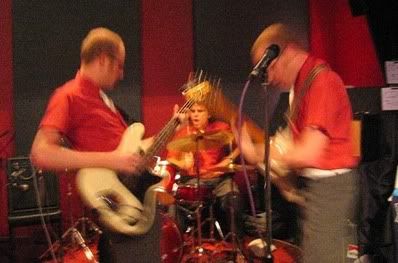 (picture from the Daymakers)
There's something appealing about geek rock, especially if it's sung in Mandarin...by a bunch of nerdy white boys. Does it get any better than that?
Once again, oodle of thanks to
Island of Sound
for introducing me to another cool band. The sound is fresh, fun, and carefree. If you're into Weezer or Greenday, check these guys out.
Listen to:
"Patience"
Visit:
The Daymaker's Myspace
Profile on Island of Sound