Old Painting "Lehren" and Old Pic "Red Room"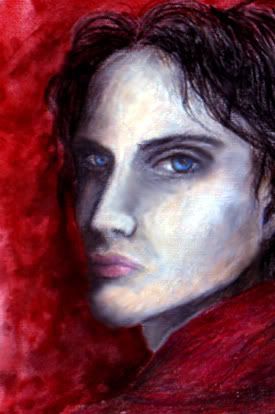 Watercolor, conte crayon and oil pastel on canvas. 1994, I think. Can't remember.
This is an example of why I don't do portraits that are meant to be realistic looking. I remember one of my art professor (Jarvis Ulrich) once told me "If you're obsessed with realism, maybe you ought to do photography." Course, next semester another art professor (M. R. Charles) told me "a good photographer is able to bend realism."
1999. @ the TxUnion east stair well.
So, there you go.
Labels: 2d art, painting, Photography, red