Redesigning my Sapphire Ring
This is my original wedding set: 1.25 ct emerald cut blue Kashmir sapphire with .5ctw trillants on the side set in platinum. It's a pretty design, but the diamonds are awful, a lot of drama was associated with it and I've seen many other people with the same ring. The wedding band is my grandmother's, by the way. Any design ideas for resetting this?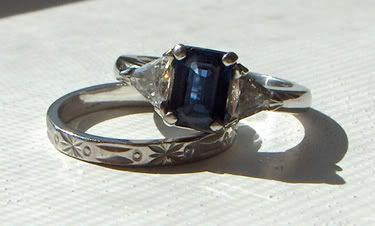 I was thinking of taking out this center stone from my right hand ring: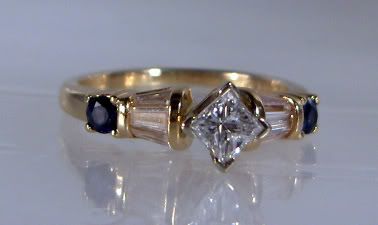 and finding a loose princess stone that matched so I can create a new setting with princess sides. Not sure though.
Labels: jewelry design, sapphire