Engrish and NIN
Totally old news, but I have these images on my computer and I don't think I ever posted them, so I figured here is a good place. I ordered the Japanese import version of "With Teeth" a while ago and although the CD was nice and all (Oooooh. Smooth paper. Celophane wrapping.) I was most amused by the mailer itself and the bonuses. First of all, the outside packaging just seemed really, um, organic. One would have thought I was being sent a rare orchid builb or perhaps some smoked salmon, but no, it's just a CD: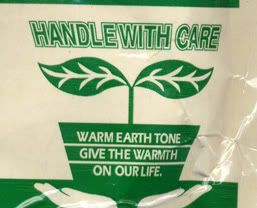 Yes, give the warmth of NIN earth tones to our life...huh?
I also got a nice post card from the person who packed and mailed the item to me: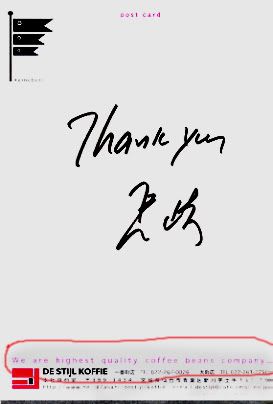 If you look closely at the bottom, you'll see what caught my eye. I have no idea what coffee beans have to do with Nine Inch Nails except that Trent drinks coffee. Black apparently.
And then here's the fold out that was inside the CD case itself. Basically liner notes: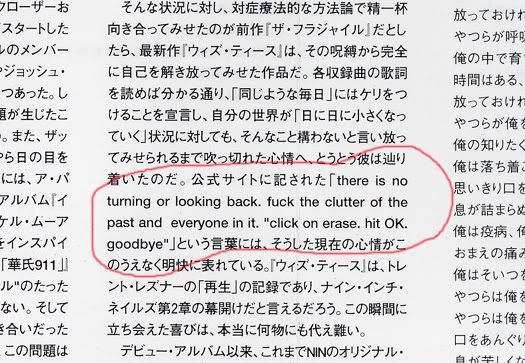 The actual English popped out of course. It's a good mantra to blurt out at people I don't like. These notes don't appear on the US version of With Teeth.
In other news, poor Trent is really sick. Sounds like the flu. He's cancelled a ton of shows and I'm utterly amazed this is the only time he's been really ill throughout the tour. How the hell does he do it? Traveling, city to city, not really knowing where you are exactly until you get there. Supposedly you can't poop on a tour bus either. Although, I would guess it wouldn't be an issue considering how constipated one would be on a diet of Hard Rock Cafe cusine.
If I were a rockstar an illness would be the perfect reason for me not to hold any meet and greets. All those germ bag fans breathing on you, wanting hugs and kisses, etc.