lampwork bead and byzantine chain bracelet
One of my favorite beads I forged a while ago was done with copper green, dark ivory, and ink blue with clear Murano glass encasing silver foil. The heat reaction yielded some nice bright red and brown streaking.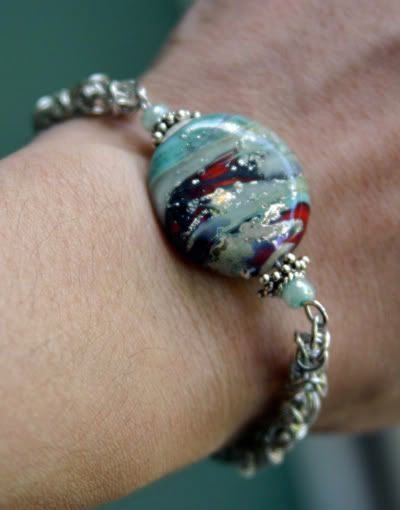 I was thinking of making a pendant out of this bead but decided on bookending it with a byzantine chain work (something I've been doing more of lately). The clasp features another one of my lampwork beads, a small copper green round with ink blue frit, and a Swarovski crystal heart.
This weighs the bracelet so that the focal bead is always facing up. It's actually quite comfortable to wear and is a useful design idea for any of your large flat beads.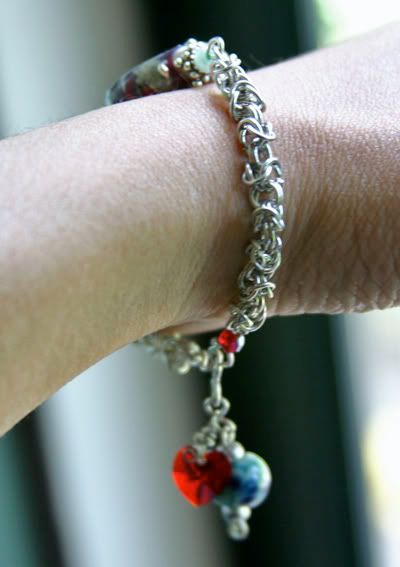 Labels: byzantine, chain mail, flamework, glasswork, jewelry, lampwork, wirework