St. Valentine's Day Massacre
I was too sick to go. :(
In fact, I seem to be coughing up phlegm at a rate of one hack per 3 words.
However, this doesn't stop me from gloating about how glamorously beautiful my friends are and what a magnificent party host Troy is. It's funny, I keep "seeing" Wylie in these photos.
Bobby
, who is an awesome photographer, took these images: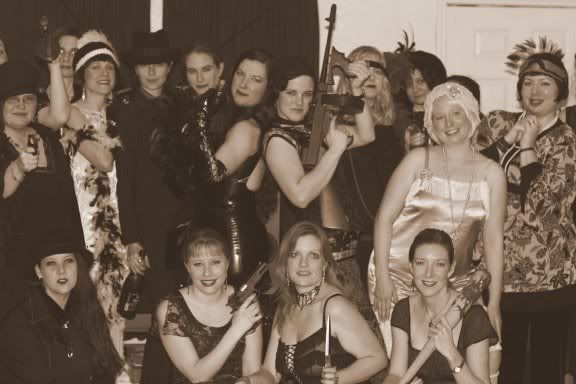 You can view the whole album
here
.
They sure do pack a lot of heat, eh?
Labels: costume party, guns, squalor, valentines