Happy Freaking Valentine's Day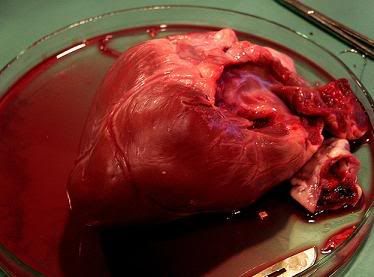 (photo by
Sebarave
)
Ahhh
Valentine's Day
---the fluffy holiday geared towards oooey gooey conspicuous spending and human consumption. Too many memories of wilty carnations,
Sadie Hawkins
dances and chalky candied hearts.
I ain't bitter. I happened to be married and my husband is just as
meh
about Valentine's day. Ever try to get dinner reservations on Feb. 14th? It's a nightmare!
Anyhow, I digress. I've been so busy lately (and so has Shawn, who is supposed to be the newest member of the Adzuki Bean Stash Clan once he takes the time to accept the invitation) that I haven't been posting as frequently. To make up for it, here are my Valentine's gifts to you all, gentle listeners. First though, I need to give a big shout out to the
Looking at Them
blog for introducing me to the phenomenal
Puppini Sisters
, a new favorite band of mine.
Listen to:
The Puppini Sisters-"Heart of Glass"KDream-"Heart"Heartless Bastards- "Into the Open"
By the way, don't forget to traipse on over to
Tim Young's Contrast Podcast
and give him and the artists who contributed to the latest episode some loving. I'm tooting my own horn here, but I ain't abashed. There's some CindyAdzuki and JBro on that show!
Labels: gypsy Heart, Heartfelt Autumn Lullaby, Heartless Bastardsm KDream, Puppini Sisters, valentines