Nine Inch Nails- "My Violent Heart"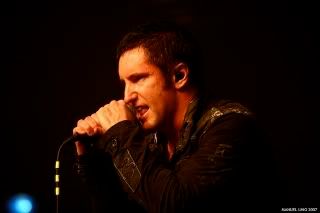 (photography by
Manuel Lino
)
Year Zero
is the title of
Nine Inch Nail's
next studio album (Halo 24) and "My Violent Heart" is now making the rounds on the internet...that is to say, it got leaked on Valentine's day. You can read the play-by-play elation and excitement, lyrics, interpretations, fan remixes, legal hassels and other inane commentary over at
Echoing the Sound
(best mother fucking fan board. period.) in
this thread.
With the massive fan base, viral marketing campaigns work incredibly well for the Reznor clan. For instance, clues were printed on concert T-shirt leading fans to discover yet another song off of
Year Zero
. It's like
They Might Be Giant's
dial-a-song, but infinitely more cryptic and exciting.
What do
I
think of the track?
There is definitely something to be said about a musician who can sound current and yet maintain his style. "My Violent Heart" is groovy, sexy and in some parts, brutal. I have to admit was a little wary when I first listened to the track. The jungle beats and opening vocal section sounded a shade too close to some of
William Shatner's
attempts at music...images of Trent in a tiger-striped smoking jacket sipping Jack Daniels began to trickle through my mind (I've been in a rotten mood lately...) and then suddenly, the music break right after the words "on hands and knees" slammed me across the head and knocked the fluffy imagery out completely.
Complex, jarring and yet beautiful in ways only Trent Reznor can achieve, "My Violent Heart" displays brilliant composition and sound engineering in classic NIN form. The instrumental sections are definitely my favorite parts... and lyrics aren't too bad either.
If this track is any indication of what the rest of
Year Zero
brings, I think we've got another fantastic Nine Inch Nails album coming soon. These guys are currently touring in Europe, so catch a show if you can.
Year Zero
is due out on April 17th and the live DVD
Beside You in Time
will be released on Feb. 27th.
Listen to:
"My Violent Heart"
Visit:
Nine Inch Nail's Official Website
NIN's Incredibly Good Wikipedia Article
Year Zero Mini Site
The NIN Hotline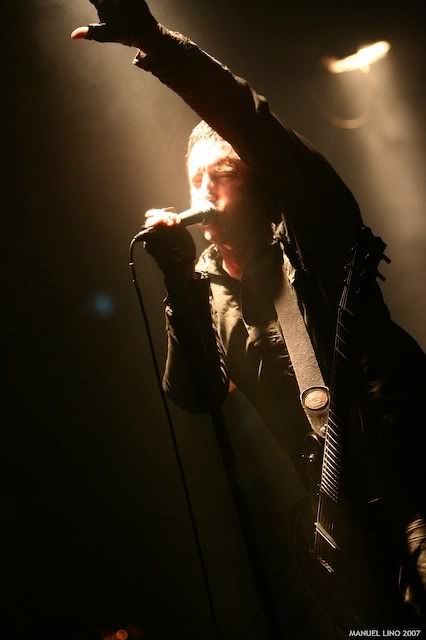 (photography by
Manuel Lino
)
Labels: nine inch nails, Year Zero