a healthy dose of Meathead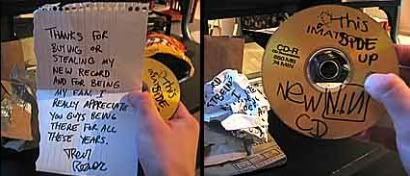 (photo from the
meathead perspective
)
Since the
Nine Inch Nails
With Teeth 2005-2006 tour has ended, I figured now's a good time to plug one of my favorite web personalities of all time,
Meathead
, otherwise known as "that jerk who makes fun of Trent." It's all affectionate of course. Whether it's his sardonic commentary on NIN, Trent Reznor and his fans, his rediculous but uncanny animations, or his bizarre remixes and musical parodies, Meathead has always been there for NIN fans to help dull the pain of waiting for new music during those idle lonesome years between albums. God knows when the next one will come out, but as long as there's Meathead poking fun at Trent and all things NIN related, all is well. (If not, I'll have to resort to hanging out all day at
Echoing the Sound
again to pass the time by reading inane threads about Mr. Reznor's hair...please shoot me.)
Be sure to also check out Meathead's fantastic illustrations in his Webhole.
Listen to (right click and save):
"Computer Rap 2000"
"Nine Inch Goombas- Closer to Mario"
"The Bee That Gees"
Watch:
"With Teeth Tour Retrospective"
(it's funny as hell)
Visit:
Meathead's Webhole
Meathead Perspective
The NIN Hotline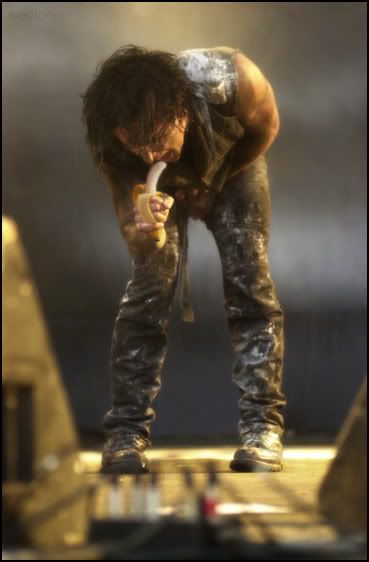 (photo ganked from
kleptonin
just cause)