Champagne Diamond Cluster Ring
Here's my latest endeavor, a diamond cluster ring featuring a .66ct champagne center stone. I haven't decided what to use for the shoulders--either pink sapphires or gemesis pink diamonds. Getting this to sit low on the finger might be an issue too: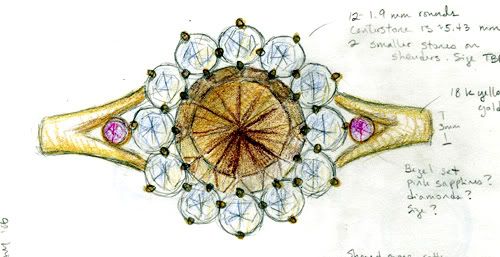 The stone is quite lively as you can see: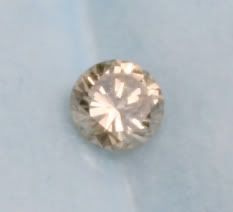 I think 18k yellow gold will complement the color.
Labels: jewelry design