19.96 blue sapphire ring
Ever wondered what close to 20 cts in sapphire looks like?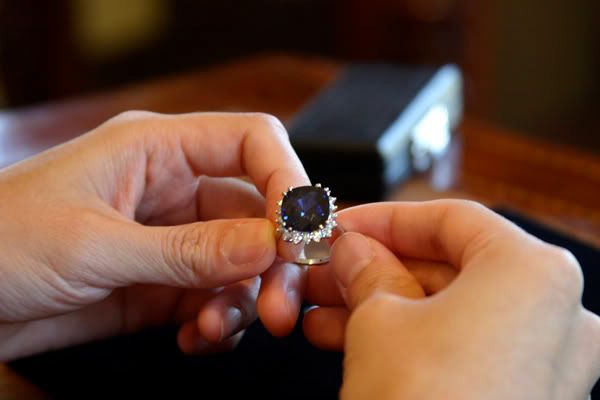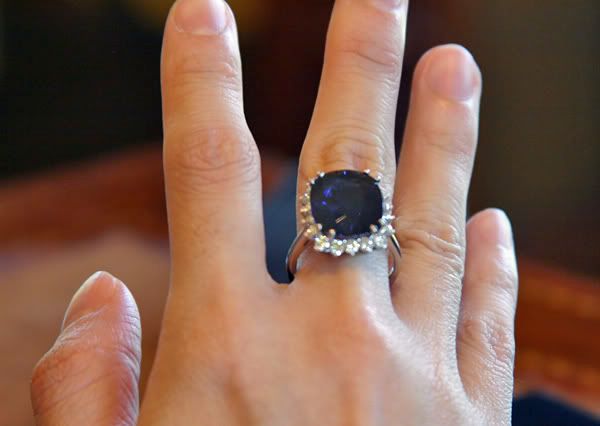 You could use this thing as a paper weight! It's a 19.96 ct. blue cushion cut sapphire in a platinum Tiffany and Co. setting surrounded by 4.6 cts of colorless diamonds. Looking
into
the stone is absolutely mesmerizing and for a mere 90k, this puppy can be yours.
It's a bit big.
On the more reasonable scale is this lovely purple sapphire surrounded by Old European Cut diamonds in 18kt gold.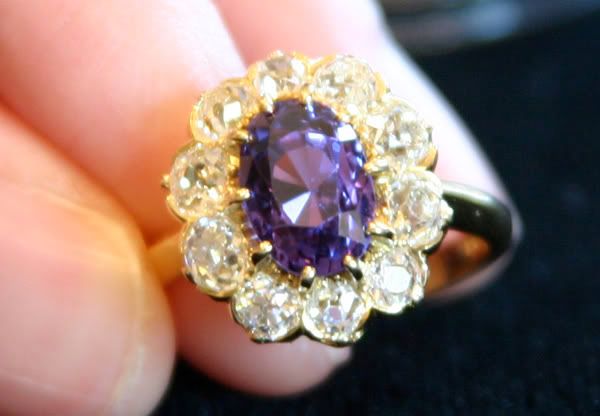 More goodies to share in the next few months. Til then, visit
Cyrus's website
. Better yet, visit him in person! He's very cool, easy to work with and is the most knowledgeable and laid back jeweler/gemologists I have ever known. Here he is giving my demantoid garnet a good inspection:
Labels: Cyrus F. Shennum, jewelry, sapphires