glass fish
I just got done taking a series of glasswork classes with the wonderful
Anne Ricketts
. If you're in Austin and you're into flameworking/glass bead making try to take a class with her. She's great.
For my first fish ever, I think I did a good job! I was so nervous about the possibility of the fins cooling down too quickly and shattering one me, but it came out fine. I'm thinking this fish is a gal: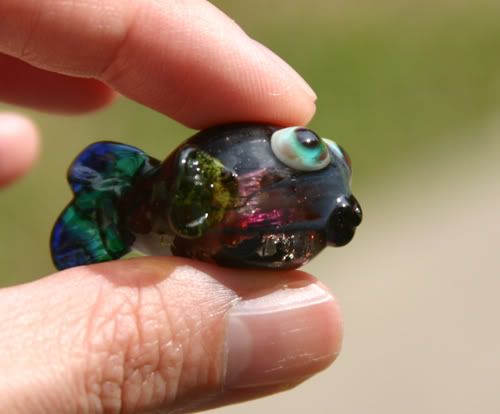 What should I name her?