Dolly's Pillbox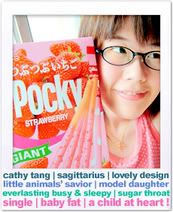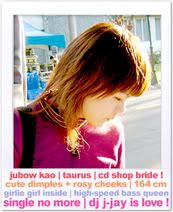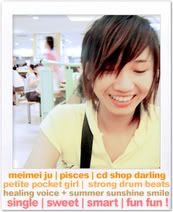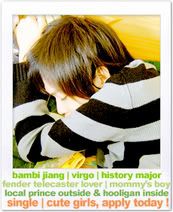 Dolly's Pillbox
is fantastic indie pop group from Taipei Taiwan that was formed practically on a whim in 2003. Taken from their website:
In starbucks, while eating breakfast, cathy and jubow were joking around about renting a practice band room where they could take pictures of cool, fake rockers together for fun. but unaccountably, the rumor of forming the band was let out and jubow and cathy earnestly started looking for band members....
Over the years they've established a solid following appearing in numerous music festivals in Asia. Their low-key starry pop sound is addictive especially coupled with Cathy Tang's sugary sweet vocals (Her vox is a cross between
Lisa Loeb
and
Stina Nordenstam
). "Cute and Shy" is how they describe themselves, and well, one look at the website and CD graphics (designed by Cathy Tang who works as a graphics artist by day), that's certainly true. Their sound is also adorable, for lack of better words. You just want to cuddle with these guys when you listen to their songs.
Listen to:
"Bedtime Plus"
"Blah Blah Blah"
Visit:
Dolly's Pillbox Myspace
Dolly's Pillbox Official Website
Island of Sound Profile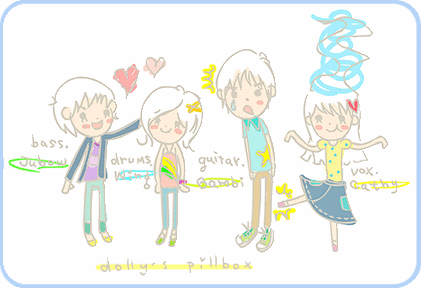 (all graphics by the lead singer, Cathy Tang)