Via Satellite: Cities are Temples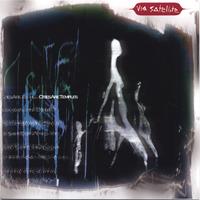 My friend Shawn has the best taste in music, so when he tells me to check out a band, I know it'll be good. I was suprised to learn that 2 of the members are from
The Album Leaf
another band I recently learned of that I really dig (I first heard of them when I watched the
Moog Documentary
...and congrats to Tim Reese on his recent marriage to longtime girlfriend Jennifer, BTW.)
Be sure to read their profile on the CD Baby page. They're very frank about the growing pains this group experienced when they first started up and I think this has a lot to do with why the words "intelligent" and "poignant" are often associated with them. There's a quote from the Tim Reece, the drummer:
"The hype was never what brought people to this band, it was the music."
I have to agree because up until my friend Shawn mentioned Via Satellite, I had never heard of them and yet, I purchased the album
Cities are Temples
immedately after hearing their 30 second song clips on
CD Baby.
Here's Shawn's review:
I think this is a really great band. They've got a really cool, laid back, "intellectual"
electronica sound - it reminds me somewhat of David Bowie's Heathen album. According to their biography, they're a trio: an ex-minister, a lit major, and an artist/psychologist. Sounds like an interesting combination of folks to me.
Listen to:
"Almost In Love (Album Leaf Remix)"
"Glory"
Visit:
Via Satellite's Official Web Page
Buy Album from CD Baby