Here it is, the finished pendant for my momma!
diamond and ruby set in 14k gold. Pictured with an 18k rope chain. I'll probably change it to a 14k box chain:
The jeweler loved my sketch so much, she asked me to sign it and let her have it. I'm flattered. Here is the original drawing: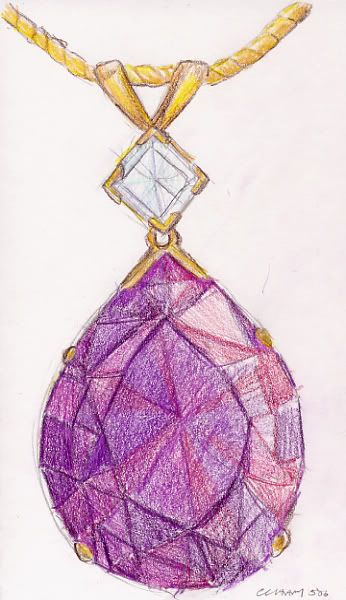 For some reason I didn't expect the diamond to look so big!
Labels: diamonds, jewelry, jewelry design, ruby