Exploding bracelet... good intentions gone bad.
I wanted to make a charm bracelet out of a bunch of extra copper I had lying around and this is what happened: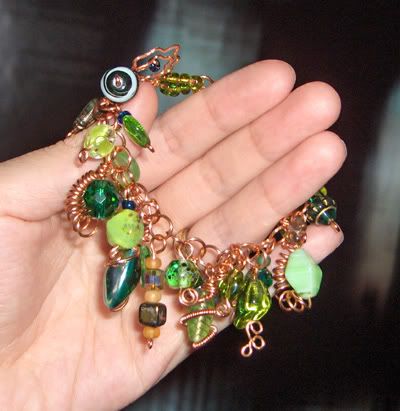 This is a perfect example of "over-working" and "over-designing" in my opinion. Although one gets a nice rush of green and copper color, the individual bead charms get lost in the mess. Instead of showcasing a my varied wire work technique, this looks like a telephone company exploded or something. It looks even worse when I wear it. Ah well, back to the drawing board.