cute overload
At 6 days old:
Speaking of cute overload...my office mate Sejal (you can see her in this
pic
behind me, 6 months pregnant and very hungry)
finally
had her baby girl on Saturday, June 23 at 3:30pm. She was 7.5 lbs and 20.5 inches long and her name is Nitya.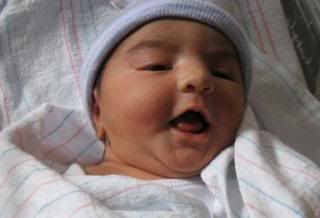 I think she already has the most lovely features and I love her pink cheeks!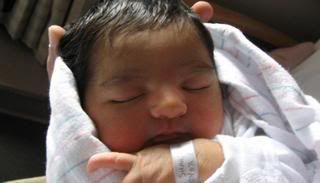 Sejal and I work on the 3rd floor of a really old building (used to be a dormitory) that doesn't have an elevator, so as the months progressed it got more and more difficult for her to make it up the stairs. I think all that excercize and Quznos subs produced a very healthy and beautiful baby girl though!
Congrats to Sejal and Milap!