Cat action boarding on zoophila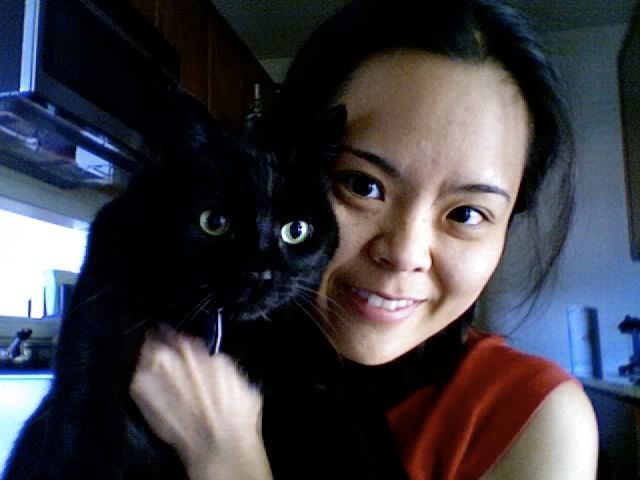 I slept with this cat last night. I borrowed her.
She was asking for it: rubbing herself up all against my window begging for trouble. I mean really, the audacity of her flirting like that, calling to me softly whenever I had the blinds opened a crack. She walked right into my apartment like she owned the place, never mind her collar indicates she lives down the block.
Anyhow, she wouldn't leave me alone! She's gorgeous. Brunette, green eyes...totally different from other cats I've known. Or perhaps I should say she borrowed me, nestling down into my pillow next to my head, purring away. What a sassy bitch, but let her have her way. She didn't even call me the next day after she bolted out of my aparment in a hurry to grab her next meal. The nerve!
Still, if she comes back, I *suppose* she's invited to come in.
Labels: cats